"It isn't about fixing you or me, or others. It's about remembering who you are, who I am, who others are. I help YOU remember your truths in vitality, well-being, passions and longings, gifts and talents from within, for the world."
- Maria R. Nebres
Meet Me!
Hello, I'm Maria, and thank you for visiting my website!
An amazing blessing is that I get to help some of my most favourite people on this planet. They are those that get up in each moment of their day, to give to others. With over three decades in corporate human resources, close to two decades as a spiritual-based entrepreneur specializing in human resources and relations for sustainable business impact through aligned engagement and productivity, gaining wisdom insights into the cultivation for and realization of authentic success potential, high engagement and healthy relationships have been a blessing. I'm honoured to serve incredible people and their teams across high-change environments and diverse industries including healthcare, financial services, pharmaceutical, translations services, food service, technology, research and development, management consulting and the general public sector. I see experiences and expressions as graces and blessings in disguise which help to cultivate and keep bright, true success path from true self, true leadership that serves from passion, purpose in the context of love, connection and joy.

My passion is wellness and high engagement to liberate exceptional results waiting to come out in those I help - through their authentic leadership (is there really ever anything but?) re-discovery. Authentic leadership is the amazing version of you that shows up in the wholeness of who you truly are, for exceptional results with others, time and time again. We are, after all, the common denominator in all of our life experiences and relationships, work and personal intertwined. I believe personal mastery is an essential fundamental to true success in anything - less about technical excellence and more about developing the whole, integrated Self. Imagine how much more influence and impact you could have in a thriving life, when your technical skills are supported by your inner gifts and essence power. We can possess unlimited capacity and the highest sustainable engagement to respond effectively to circumstances in our relationships, resulting in exceptional and sustainable results that serve more and better, each time. And it's my soul's vocation to serve as a guide for others in this journey.
The vital thread to the essence of my "why" - my passion and purpose...
A native South Pacific Islander of the Philippines, I grew up in Ontario, Canada, where I reside today. I am of mixed Chinese, Spanish and Filipina descent. My personal journey has and continues to lead me to venturing across the world, having explored my way through the cultures of places like Greece, Costa Rica, the Mayans, Hawaii, and Arizona. Bridging ancient wisdom from various sacred cultures, with modern forms of healing and being used today, is the space I strive for my soul's work to live within.
I graduated in 1991 with an honours Bachelor's in Sociology and English from the University of Western Ontario. My focus of study was within the topics of social stratification, social psychology, the creativity and "voice" of literature over the history of social challenges and developments with humankind's evolutionary flows in societal life. I interned as a Teacher's Assistant with focus on societal structures and systems, and its effects on social psychology and motivation for performance and conformity. This passion carried into my work experience in human resources within corporate settings for over 25 years and into the last 17 years as an evolving spirit-based entrepreneur providing coaching and consulting to leaders, business owner, and individuals experiencing traumas in their business and life transitions. To date, I have an affinity towards working with those who have experienced trauma. Some of the work that is closest to my heart is transforming these places of shame and secrecy into self-empowerment, authenticity and transparency for raised influence and impact in professions and personal life within relationship structures where engagement and outcomes are often strained, limiting the capability for critical thinking and being in fulfilling work independently and in a team setting.
Having limited mentors available as a child, and in true youth fashion, I fantasized a lot back then, incessantly pleased others until I was 'seasoned' enough to see that my true path was not what was laid out for me; but rather, many paths for my choosing and consciously deliberate design. I mastered serving others' needs by convincing myself I was successful, so long as this path met their needs within systems and structures of family, social and work. While expectations were noble in and of themselves, deep down I wanted more but didn't know how to go about it without compromising the status I had built with others - within corporate, entrepreneurship and personal relationships. I only knew (or rather, felt) I wanted and deserved 'better'. I grew into my full-on adulthood to become an achiever, earning a high income to place my mark and status in the working world, having all kinds of friends and social circles, and, well...feeling overwhelmed, burn-out, secretly unfulfilled, and mastering the role of 'Great Pretender'.
I spent my early adult years in search for that sense of balance with personal/home and professional life that could satisfy my sense for wholeness. I was silently preoccupied with questions like, "Am I on track...enough...if I'm so smart and get things done, why do I feel like a fake?"..."How do I want my son, others, to know me, to relate with me?"..."Can I really get even better for myself and others, when I already feel worn out, worried that things will fall apart if I stop for even a moment to breath, to explore what it is I truly want?"..."Do I even know what I want, what's wrong with me?"..."Is it possible to influence and impact what I want, without burning out, feeling like a failure, or selling short on what matters most to me?"
For years, I was operating from a place of surviving and keeping up with external standards and rewards. I took on more work, yet getting nowhere with peace of mind. There had to be something more than feeling 'small', chasing time and external rewards! There had to be more than feeling overwhelmed by every little thing, and working harder and more to make it all go away. I yearned for something "better", for myself and for others. While l was regarded as a high performer by employers, and those around me, it seemed never enough, and deep down I felt like a stranger to myself, driven by guilt for not being enough, attracting toxic relationships and the never-ending, tiring wheel of incessant doing and pleasing others, forgetting about me. Not surprisingly, relationships failed, managed a single income household and parenting, my health suffered progressively, acquiring 3 autoimmune diseases and 2 chronic disorders. I knew then and there, that the only decision was to dive in and do something about it. To find my way back to this 'home' I'd always longed for, within. To claim my power, influence and impact for what matters most. The first was to learn to breathe and exhale (really!), knowing that I am enough, for better.

After having had enough of burnout myself, I invested in years of personal development and learned new habits and a way of life-wisdom anchored in heart, that serve not only others, but from the key source for true serving, meaning and leadership: from the whole Self and by deliberate, conscious design. I have found the success path, a way of being; the profound essence and path to high engagement that taps into my truths in vitality, well being, zone of genius, wisdom, talents and gifts from within.
And so, here we are: The FACTOR OF, for true leadership, for all. My belief that success in anything starts from Love, and from true Self. I'm thrilled by the honour and opportunity to share my experiences, gained insights and to help you do the same, in your unique way through your love's brilliance, for you and those around you! Because when we anchor from Love (for self, then to others), we can be whole; we can bring about brilliance in all facets of life (personally and professionally). Everything is about love and is personal - how we navigate through Love and the "personal" and "spiritual" dimensions of the systems and structures we operate in, are essential for lasting success for what matters most. Now is the time to get started, always...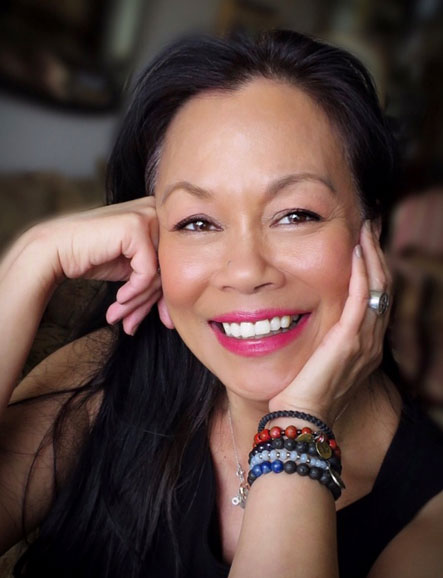 Maria consistently demonstrates the ability to build alliances, promote effective relationships, develop others, think and act strategically for success achievement, both personally and professionally. She is engaging and strongly committed to helping people and organizations develop the bench strength to successfully meet future goals. Maria demonstrates excellent judgement, work ethic, and can effectively balance competing priorities to advance them.
– Lee Kierstead,former Executive Director, Oshawa Community Health Centre
former Chief Executive Officer, Carea Community Health Centre
Maria's Practice
Her practice includes a heart-centred service dedicated to providing guidance and accountability support for authentic success and engagement, applicable in all areas of personal achievement and business related goals where she leverages her sound technical skills and knowledge in human resources (e.g., employment life cycle, organizational and culture development, employee engagement, success management, employment legislation, teaming, leadership, accountability-based management), personal dimensions transformation and human relations.
Maria has a rare ability to connect with the groups that she provides service to. She can bring her extensive wealth of experience to help solve any HR and people-related issue that may be faced. She is a true people person and leverages her experience and network to solve real business problems. A delight to work with on even the most difficult task, I highly recommend Maria's work.
– Andrew Obee, President and Chief Executive Officer,Ficanex Group of Companies
Maria's Framework
As highlighted in her books, Love and the Highly Engaged Team, and Love & Leadership in The Fast Lane, Maria's a follows a love and person-centred approach to helping her clients through dilemmas and challenges in the workplace and in personal life through six key iterative phases of transformation to quickly ignite inspiration for high engagement, aligned productivity, and results. Key focus areas woven into guiding on solution paths include: 1) Framing a solid foundation for what serves, 2) Authentic Actions that serve true success, 3) Commitment and Accountability, 4) Taking care of Authenticity and Truths that Serve, 5) Orchestrating success by breaking through the comfort zone, and claiming your safe space from within, 6) Relationships that matter most - how to lead, how to manage, 7) Orchestrating Right Supports from the inside, out, 8) Feelings management that Serve what matters most.
Offering a time-tested universal framework for helping people to get unstuck to achieving high engagement and lasting success, she is able to express her personal mission statement, "to enable and inspire others to create a fulfilling, authentic and successful life deliberately designed in a context of love and joy."
Maria has been great to work with. She connects very well with people and they readily seek her out for advice. Maria's keen insights into human nature and her acute sense of business priorities have been extremely valuable.
– Andrew Kun, former Vice President, Research and Development, High-tech industry
(currently Registered Psychotherapist)
Maria's Deliberate Design
Her deliberate design of her own life and career has gained her a clear and focused path to success while helping others, despite the challenges faced in her own life. Her success journey of personal transformation through abuse, toxic relationships and health struggles, have gracefully transformed her life and career from what she calls her "blessings in disguise." These blessings have ultimately inspired her to learn from her challenges and transform them into valuable skills and services that have created the "why" for her service and message to others. She continues to be inspired to share the values of healthy mindset and relationships, passion, focus and drive for action-oriented solutions to achieve success that serve all. Today, she feels continually inspired by her clients, blessed by her large circle of loved ones near and far, and lives with her beautiful son, Josh, and their adorable pug-mix dog, Theo, in the greater north-end area of Toronto, Canada.